wBOIS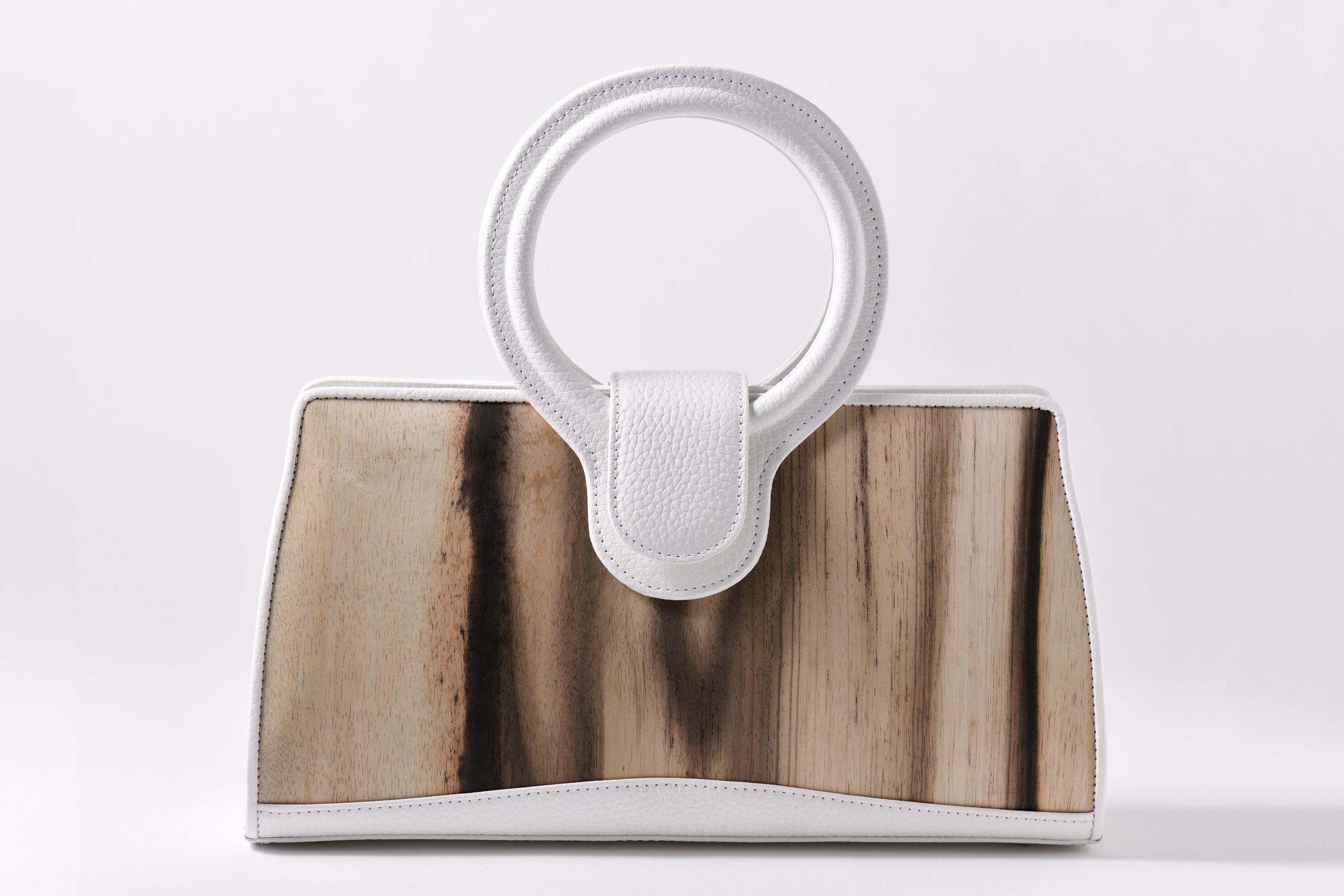 "Bois" (pronounced "bwa") is French for "wood."
We value our approach of listening to the voices of our customers,
and, inspired by this, we named this product "wBOIS" (world voice),
based on the English word "voice."
The "w" represents both "wood" and "world," and the "w" and "BOIS" of the logo are connected through needle and thread.
The world's first bags that combine
thinly sliced wood and real leather
They may be made of wood, but they're flexible—these bags, which surprise everyone, are created to be strong and supple. Touch them and you will feel the warmth of wood. Their rare elegance and individual textures are unique to the grain of the natural materials used in their creation.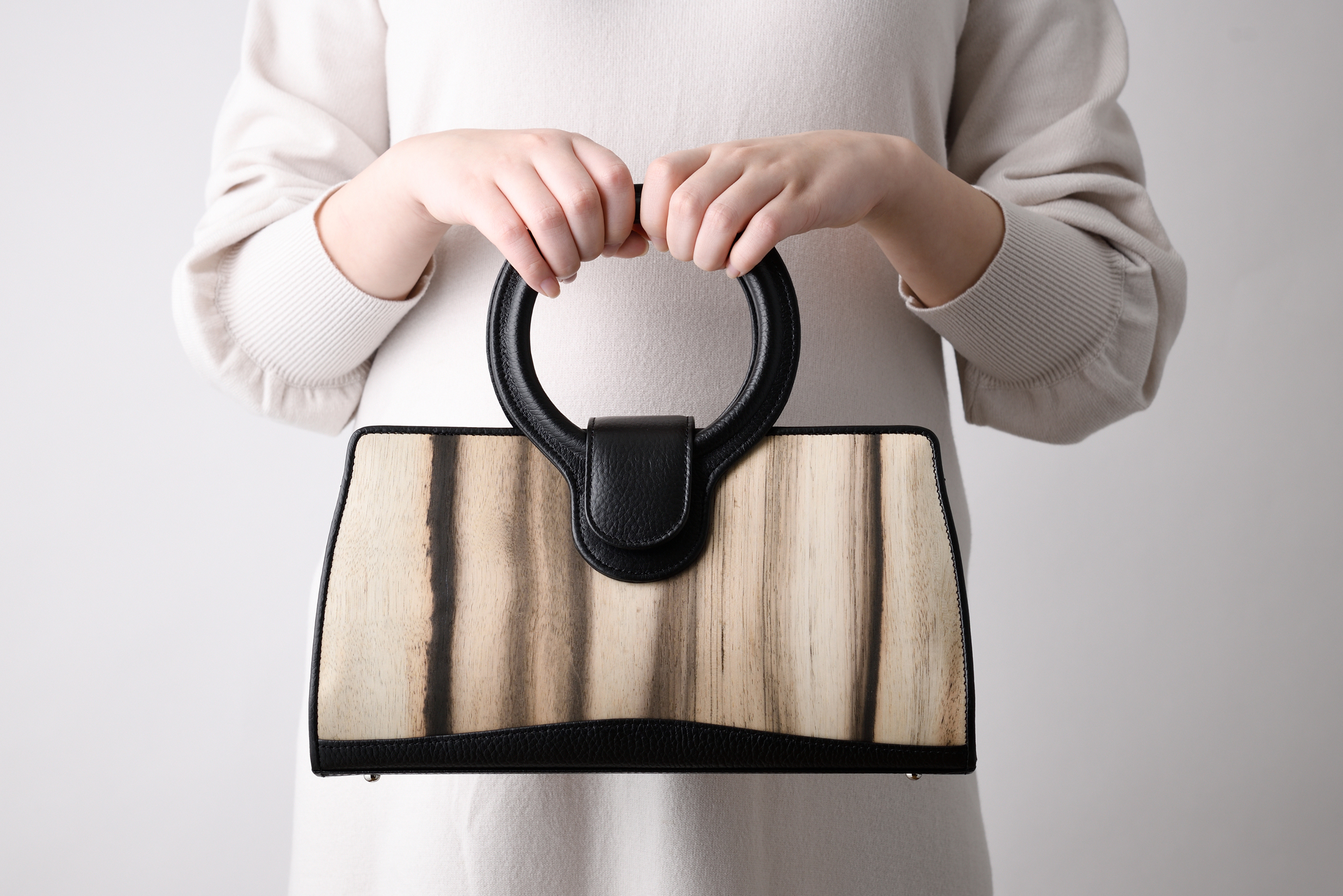 The grain of each product will appear different, even in the case of products made from the same type of tree. We recommend made-to-order products for customers who are very keen for their product to have its own unique character. Even the same design will offer a completely different impression depending on the detail of the wood and the color scheme of the leather. These bags will surely become special, long-loved items.
*Please be aware that the grain of each product will be different as wood is a natural material.
Click on items to check the details.