About Taniguchi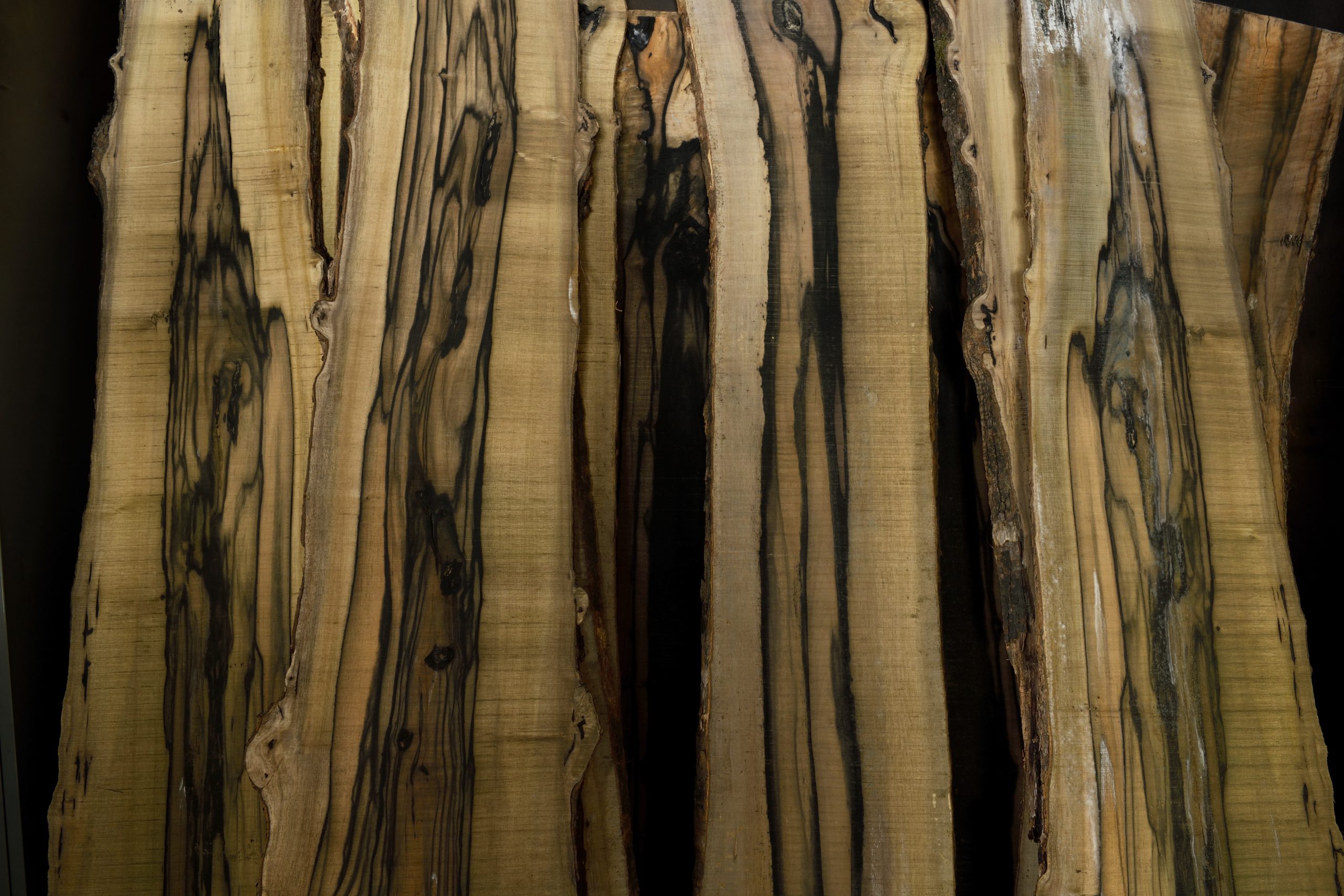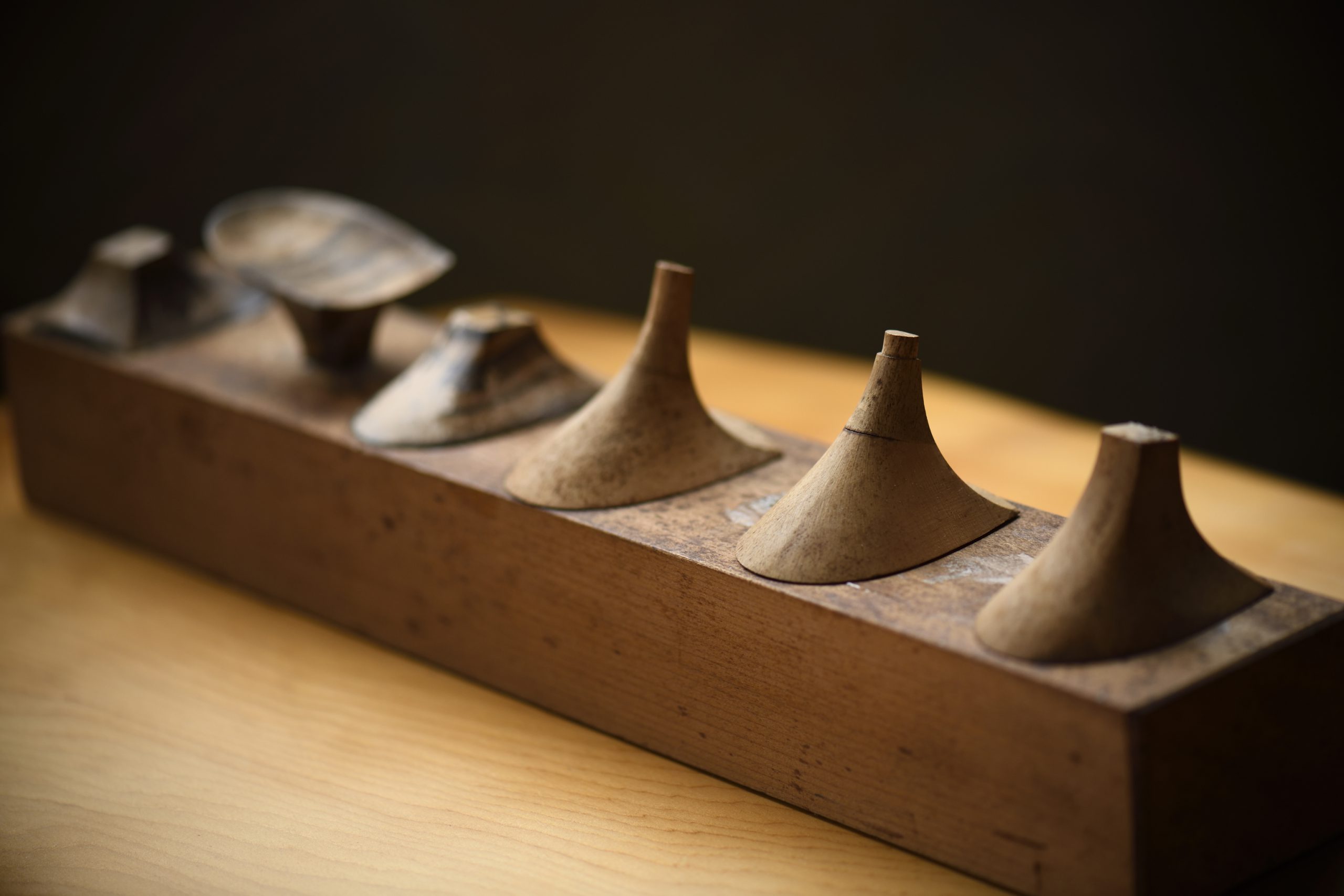 Integrating sensibilities according to the needs of the time as we continue to search for the potential of wood
Since our founding in 1947, we have continued to be exacting about wood. While we focused on creating heels for ladies' shoes and rokuro (slider spindles) for Japanese umbrellas, we used our accumulated research and efforts to search for wooden products that would suit the times, and settled on containers for go stones (goke). Our founder, Shotaro Taniguchi, poured his passion into these goke, and they made up 60% of goke across the country. With pride in this achievement, we created products that connected traditional craftsmanship to the next generation.
However, as the times changed, the needs of our customers also continued to change, and we began to feel that if we only passed down our creations and methods in the same way we always had, we would be left behind. And so we cast aside our preconceptions and rules regarding wood, and created "sewable wood" in 2009 by integrating the sensibilities of the new era. We made use of traditional techniques and new ideas for this sewable wood, which we developed after exploring the possibilities of wood. Even products that meet the needs of the time use the techniques cultivated by craftspeople.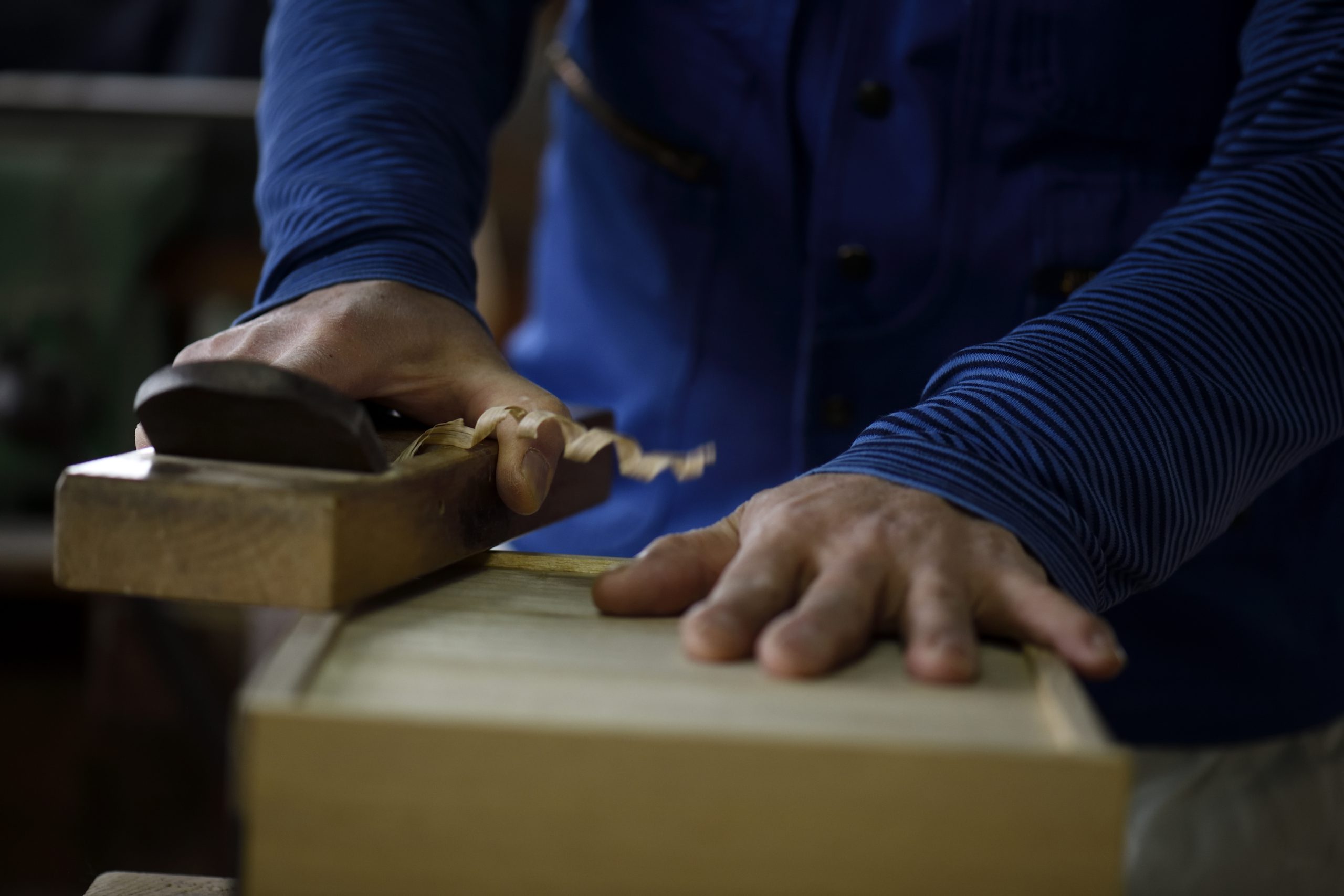 We possess the techniques and knowledge to process choice woods from Japan
We use choice Japanese woods as the raw materials for our woodcrafts. We carry out every process ourselves, from selecting the raw wood to sawing, drying, treating, and finishing. We make sure that our materials are suitable for each product, and our ability to treat wood in a way that makes use of each tree's special qualities, such as altering the thickness according to the type of tree, is the result of the techniques of our skilled craftspeople. When selecting our materials, we consider the appearance of the wood grain and ensure that it is dry, which requires knowledge that can only come from experience. As wood is a product of nature, each tree has its own characteristics; sometimes there are types of tree with particular grains. Whatever woodcraft we are creating, the final finish is carried out by the hands of our craftspeople.
We love trees and are exacting about our wood
as we spread the joy of timber
The history of Taniguchi is a history made up of challenges.
We began by groping in the dark after the War.
We handle choice woods from Japan
Black persimmon, ash, Japanese horse chestnut, cherry, Japanese cedar, Japanese cypress, Japanese zelkova, and more
The working process to complete a product
[wBOIS]
Selecting the raw wood → sawing → slicing → special treatment→ design → sewing → finished product → inspection → packing
[Woodcrafts]
Selecting the raw wood → sawing → drying → treating the wood's grain → assembly → polishing → painting → finished product → inspection → packing